On Destroying Books

Reading the book destroys the book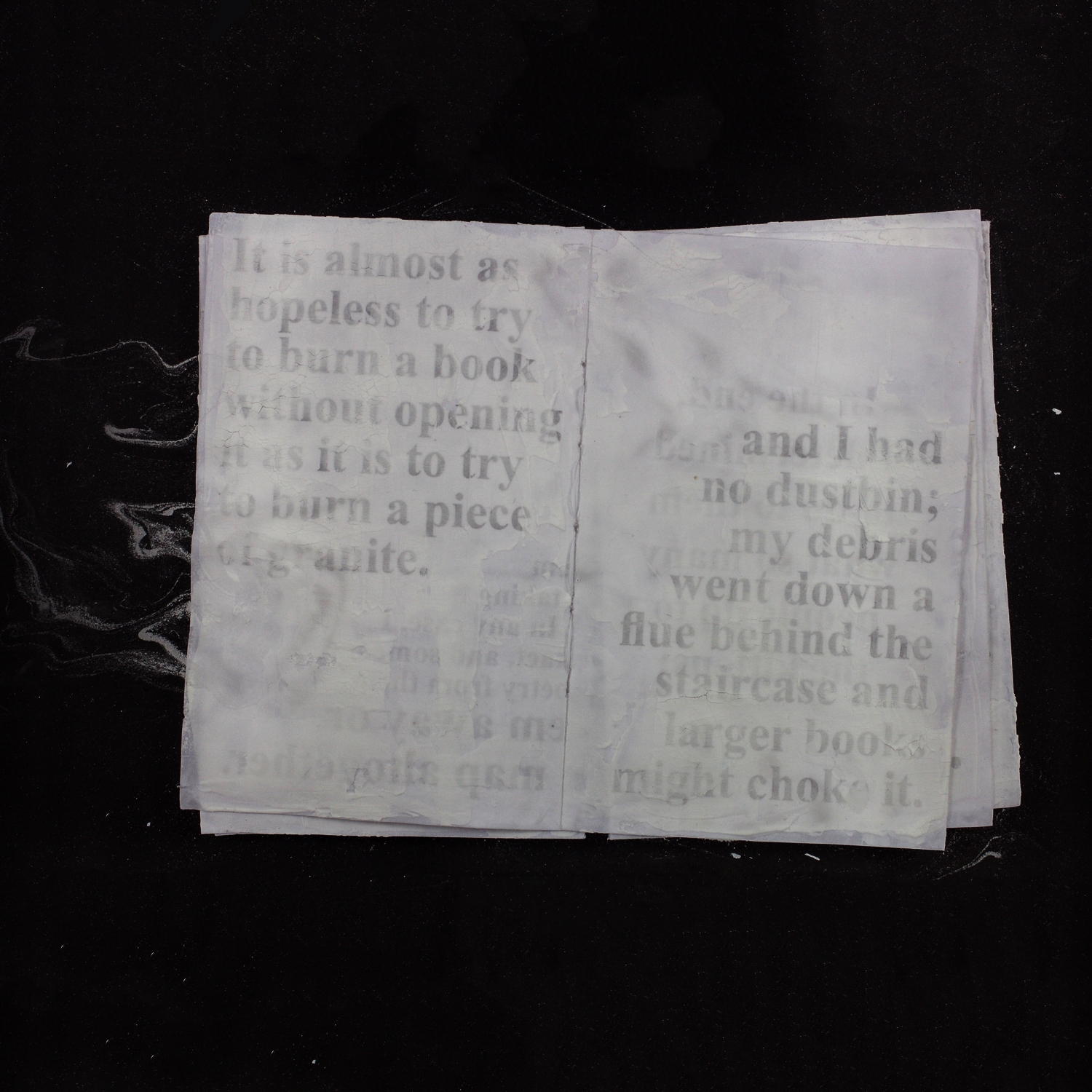 'Most people, especially non-bookish people, are very reluctant to throw away anything that looks like a book.
- Sir John Collings Squire



Exploring the book as an object and ideas of value attached to it, this is a book that you have to devalue to gain any value from it.

The pages are coated in hydrochromic ink, so when the book is dry it is blank white, but when submerged in water the text is revealed.


Reading the book destroys the book.

The story inside is an adapted version of 'On Destroying Books', a short story written by Sir John Collings Squire in 1919 exploring a man's struggle to dispose of a large pile of books.