Reconnecting

OXO Bargehouse June 25th - 27th 2021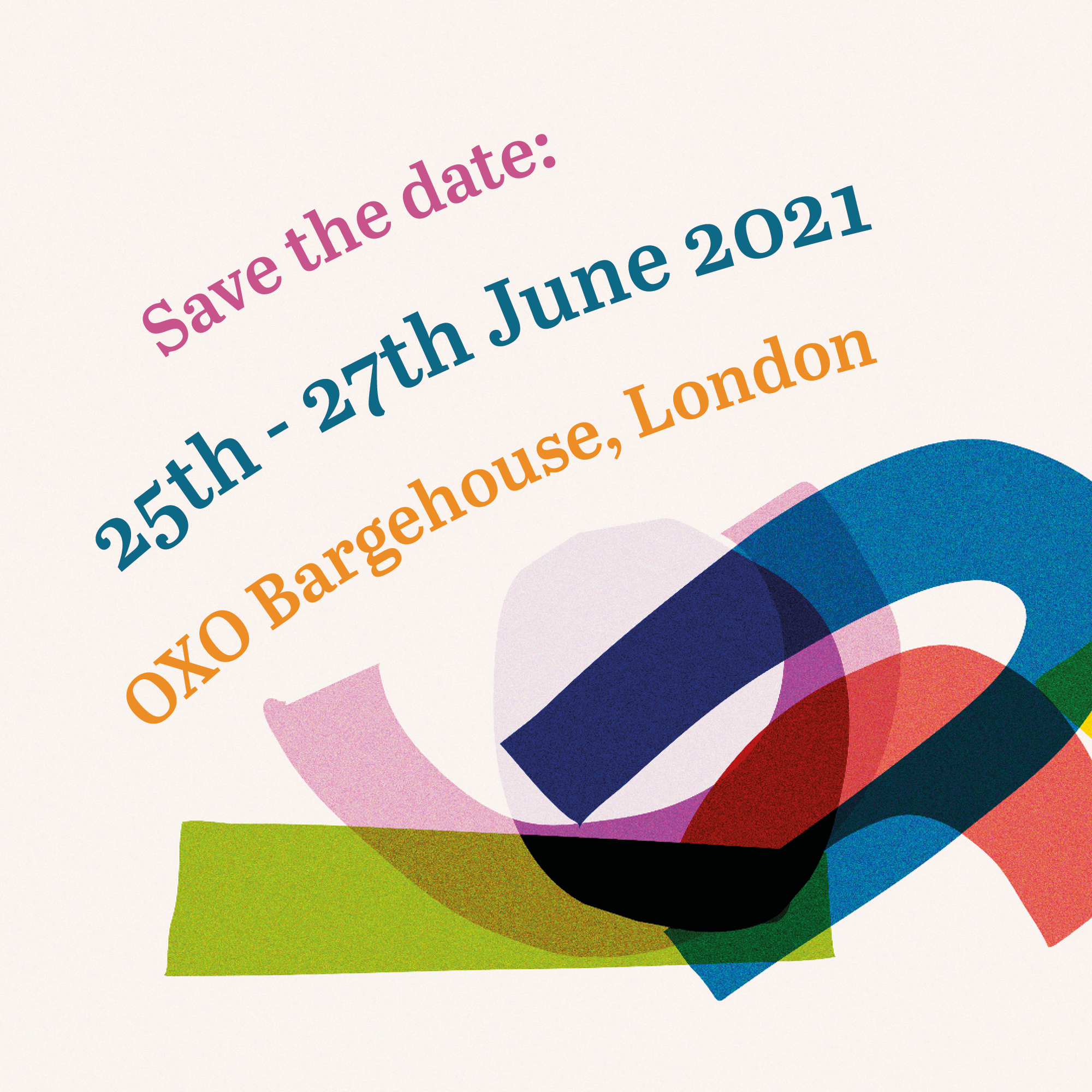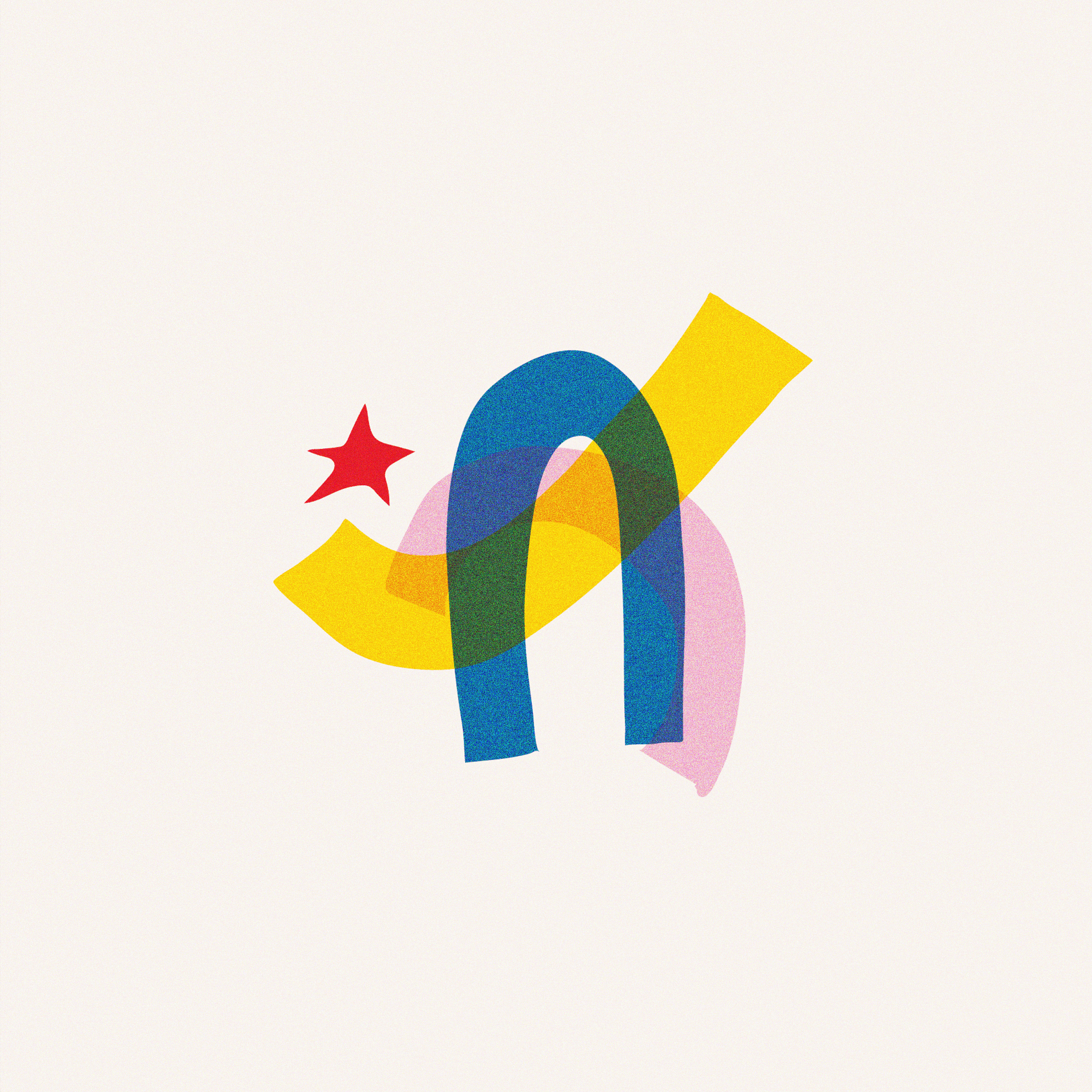 Working in a small team to design the visual identity and show publication for 'Reconnecting' - the degree show of Kingston University's Illustration Animation graduates 2020 & 2021.

The branding was used across social media for promotion of the show and included in the publication, website and physical show.

I worked in a small team to produce a 64 page litho print publication exploring the theme of 'Reconnecting' for the IABA degree show 2020/21.
My key responsibilities were page layout and file management, as well as liasing with the printer to produce an edition of 700.







Care for You Too

Working with Kingston Hospital to use design to encourage NHS staff to engage in self care practices





A proposal for 'Self Care Shapes', to exist in staff spaces of the hospital as vinyl stickers. Tiny moments of interruption in their day to remind and encourage NHS staff to extend the same care and support they show each other and their patients to themselves.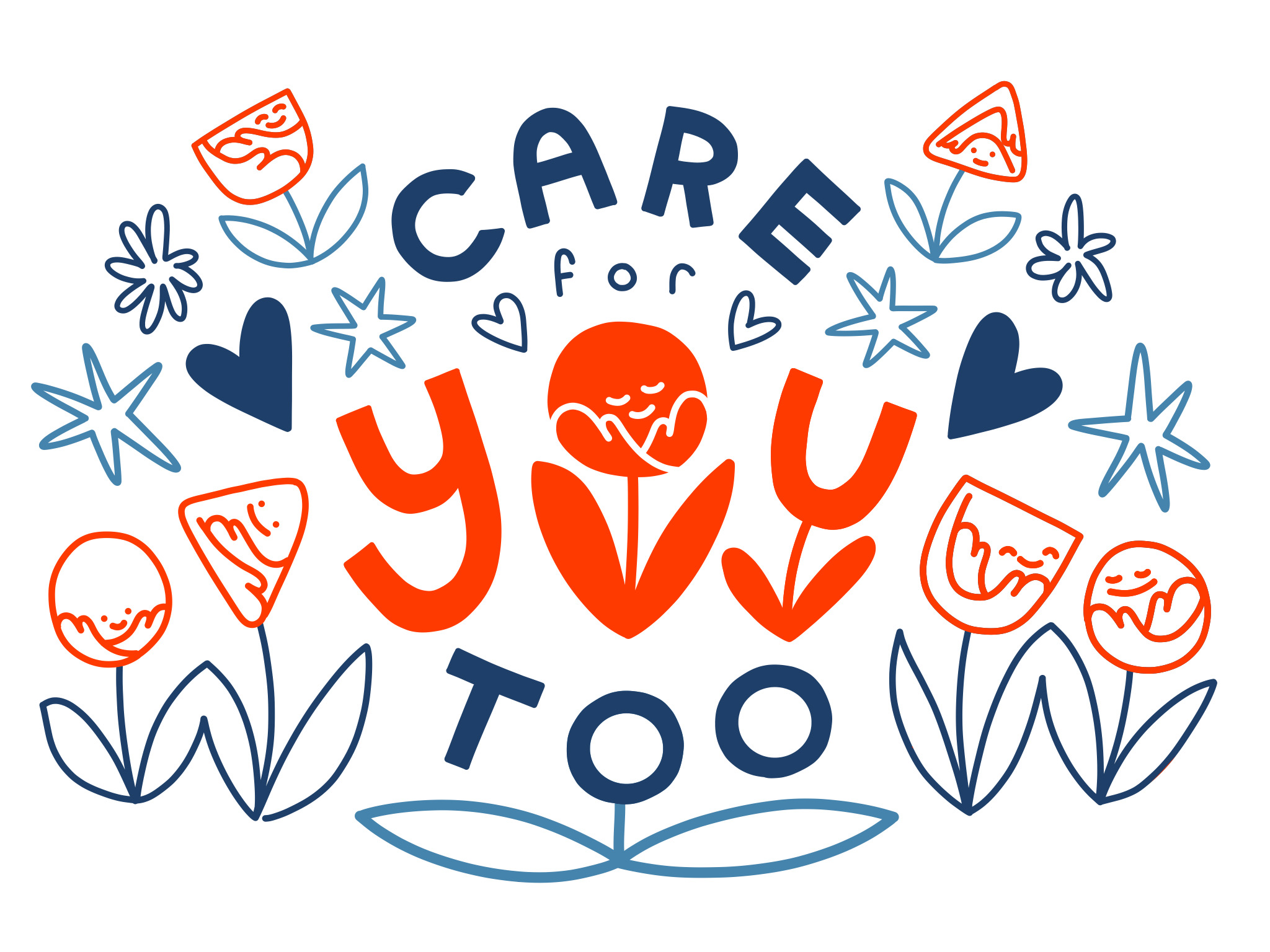 Some process and development work: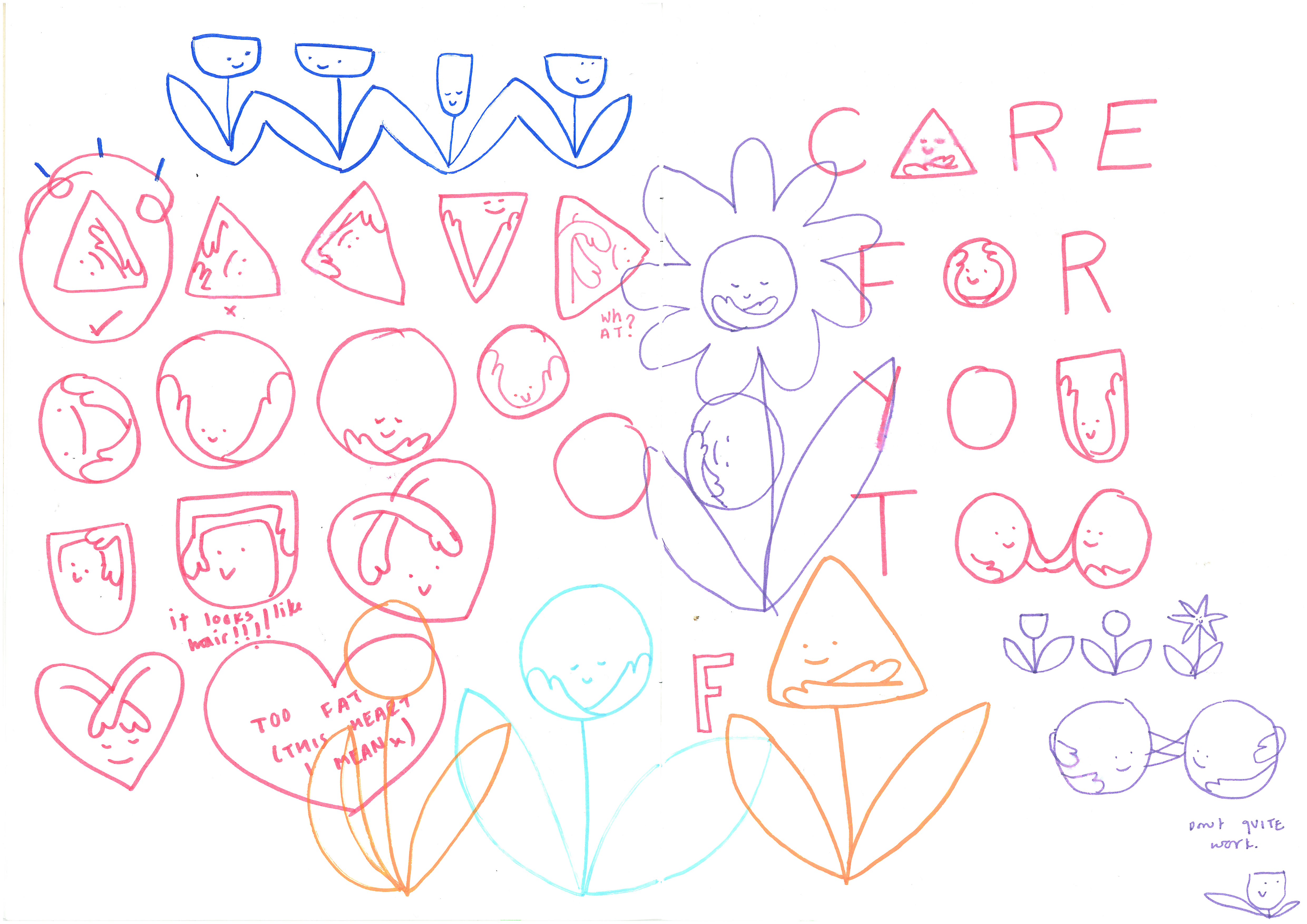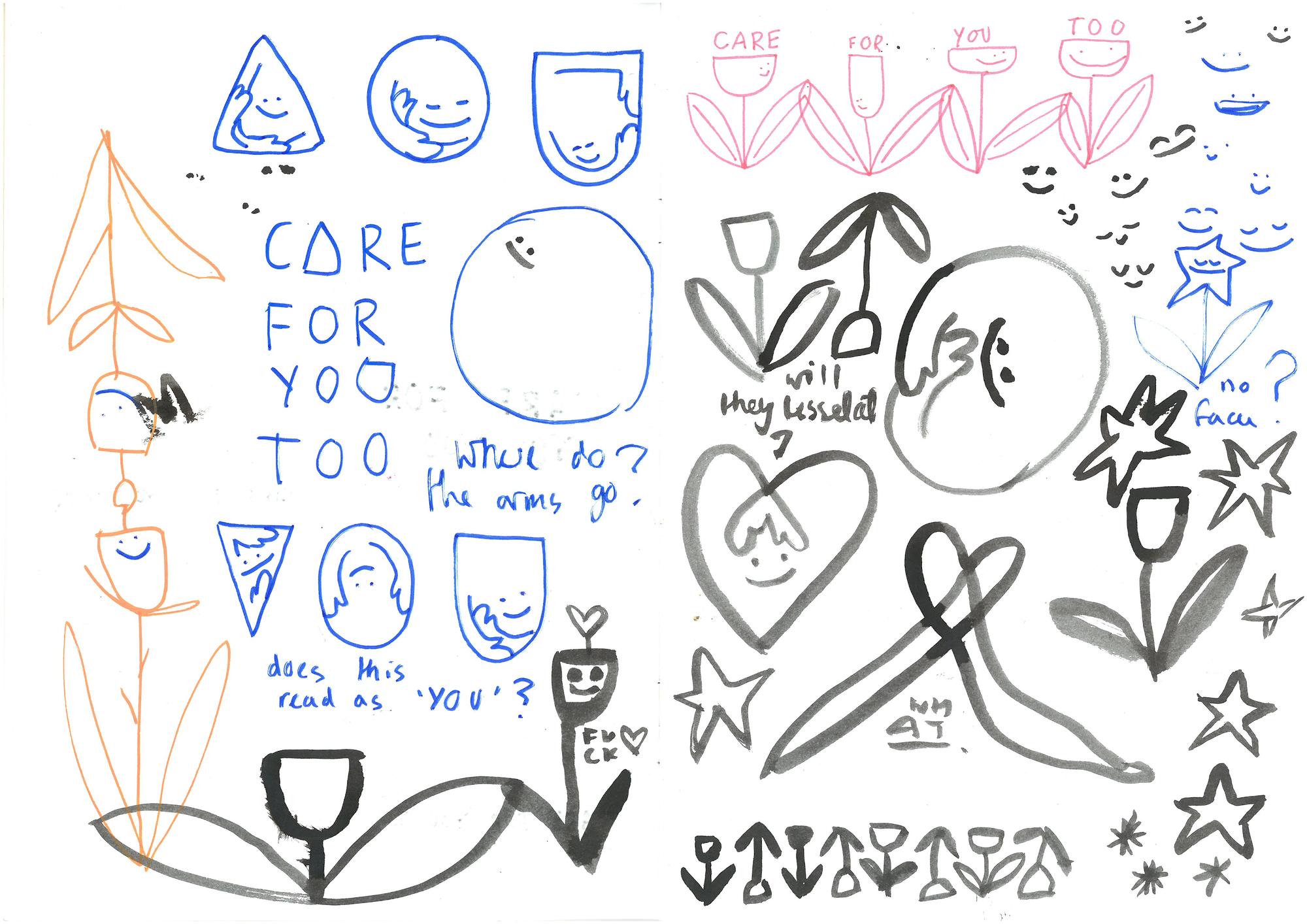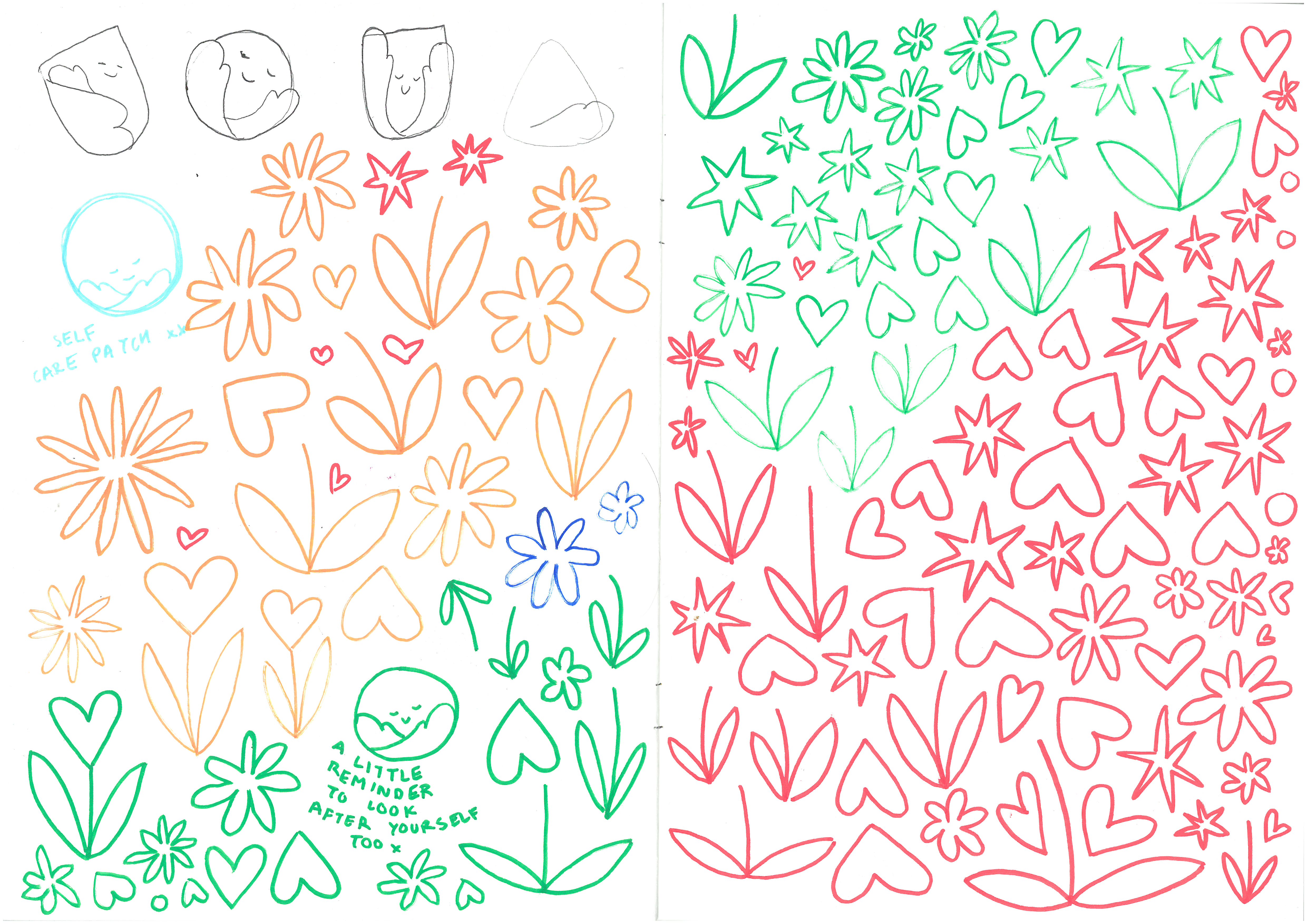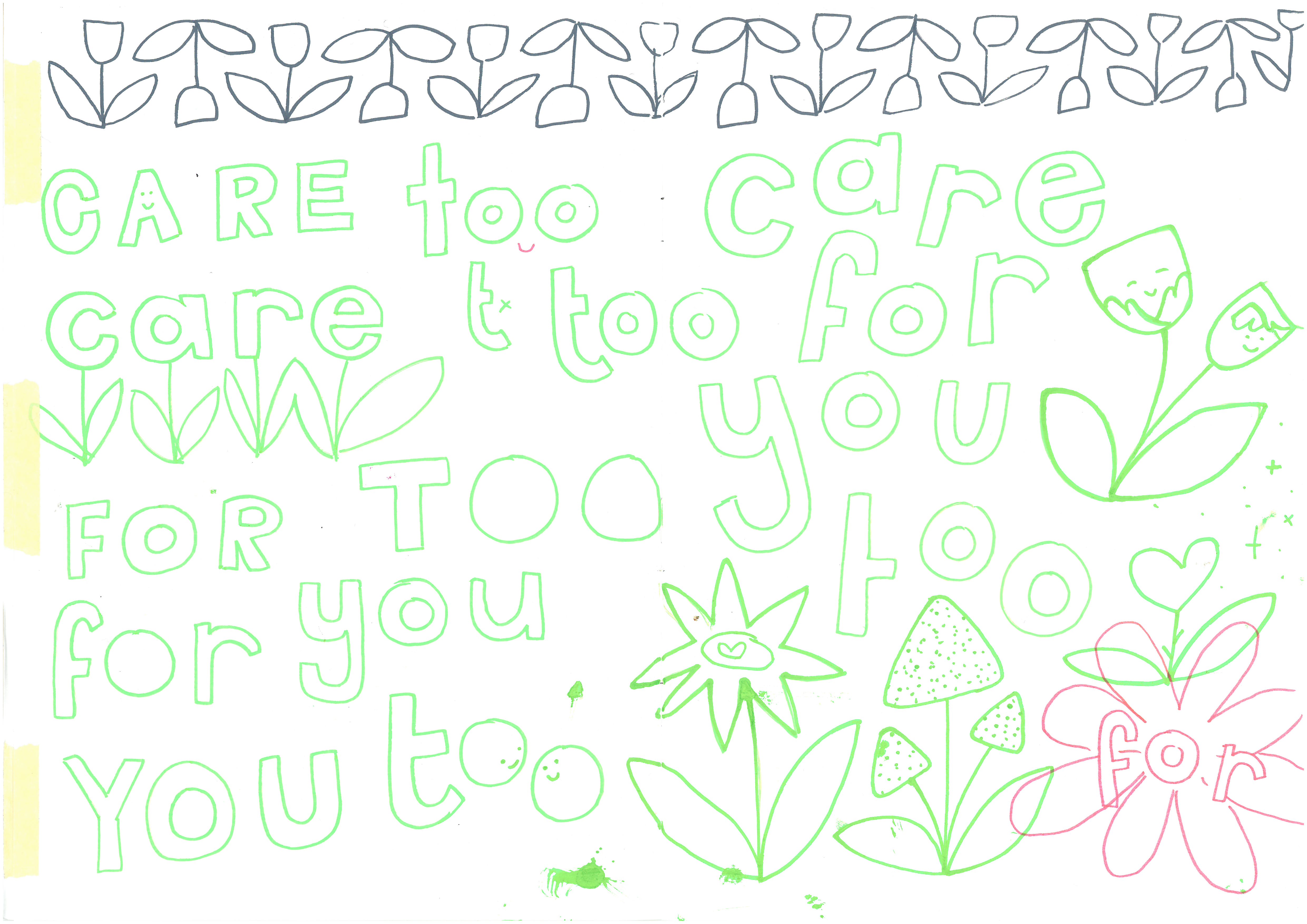 Trouble in Paradise

Exhibition guide



A set of thirteen A6 postcards, laser-printed on one side and riso printed on the other.

A means of navigating "Trouble in Paradise", a group exhibition by students of illustration animation at Kingston School of Art, each card was assigned a relevant symbol which was displayed alongside the corresponding piece of work.



Each postcard explores the themes of a piece of work in the exhibition, presenting a 'trouble' image printed in black, and white, and a 'paradise' image printed in colour on the reverse.


They acted as a guide to the show, encouraging interaction and prompting thought in the viewer.